The Whimsical Archer
"F'r the fate of the arch'r is far from whimsical"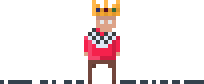 Being a monarch does come with its need for entertainment! Lucky for his majesty,
he's got a bundle of archers!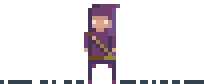 The deal is "Get 20 shots and be free"
He did not make it easy though
This is my submission for the 1-Button Jam 2019. I was successful in creating a game in almost 2 days and hope you guys will like it.
"to giveth credit wh're credit's due"
Also huge thanks to @buckbeak for helping me with the last peg of the race.
As usual, Any feedback is highly appreciated!
Comments
Log in with itch.io to leave a comment.
Hey!
I have a question, do you use twitter, Instagram or discord?
when that death sentence arrow comes crashing down putting me outta my misery, it's almost therapeutic to my emo self lol.
ps. IT WAS ONE BOOLEAN AHAHA ANYTIME MAN <3
Very cool!! Love it but I'm thinking about an easy fix for better accessibility: once the game has started I can shoot with the return key, but to start a game I seem to have to move the mouse cursor and click the red button.
Being able to use the same key would be better. Having the space bar as a "synonym" key would be great too.
Aside from that, nice game, congrats =)

Interesting idea. Really love the animation of the archer and king. Always a huge fan of your games. Keep them coming.